This shot features the lovers statue, part of "The Meeting Place"- a work of Paul Day situated in the St Pancras international train station in London.
The huge, 20 ton, bronze statue is welcoming travelers arriving to London on the Eurostar from mainland Europe. It features a French woman (modelled by Day's French wife) and a British man falling one into each other's hands after being departed for a long time....
I liked the realistic approach and the contrast between the modern statue and the old red brick walls of the station in which it stands.
Making this photo involved two challenges:
1) Overcoming the keystone effect created by the perceptive of shooting such a huge scale object from a very close distance. As I do not posses a Tilt-Shift lens I had to stretch my lightroom perspective correction skills on post processing :)
2) Creating feeling of depth and extracting the subject from the background without losing details on the interesting wall of the station. I used several different masks in Photoshop to be able to edit separately the couple, the wall and the windows.
Here's the sequence in major steps and a nice video to put it all together:
17mm / 1/6sec / f4.5 / ISO100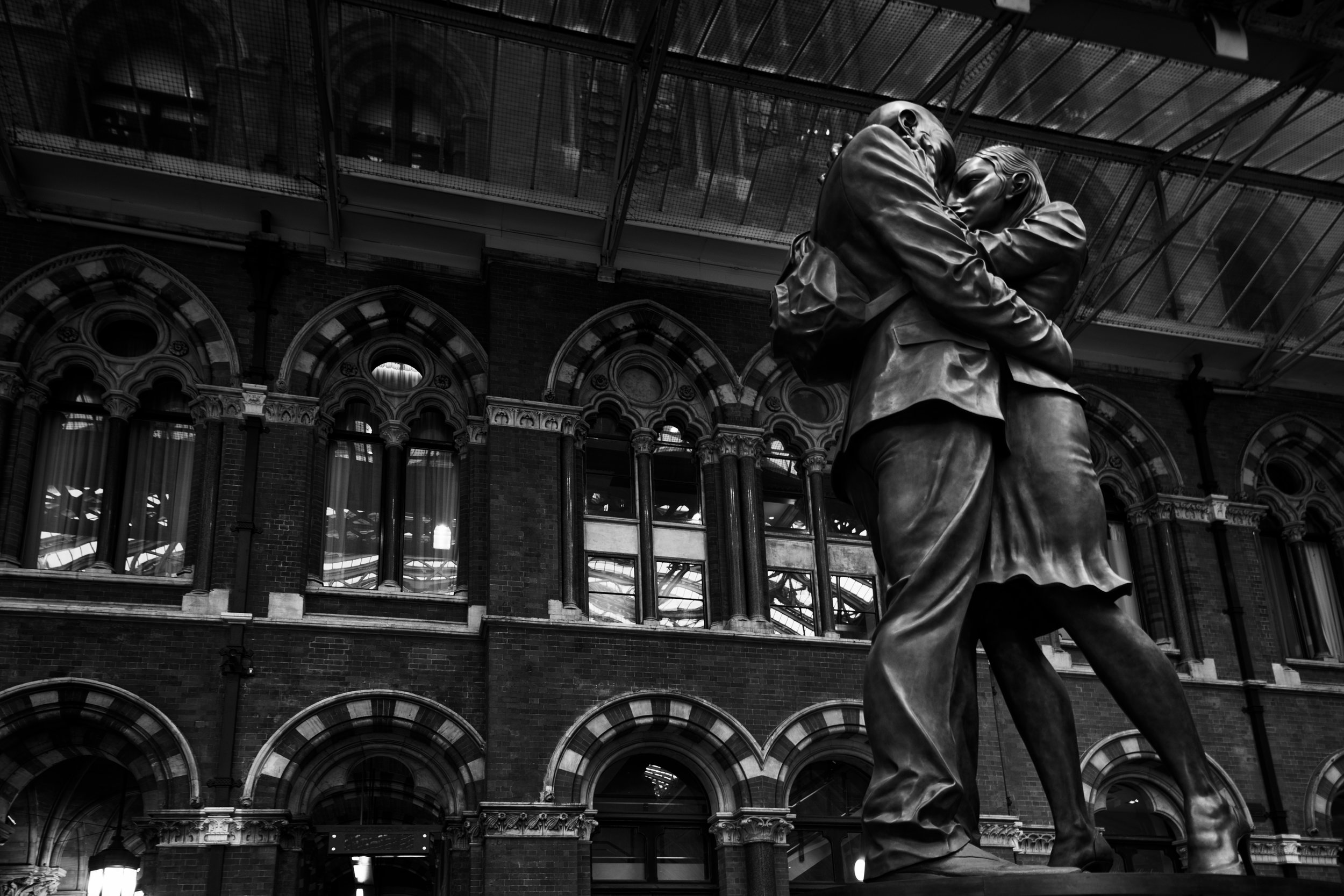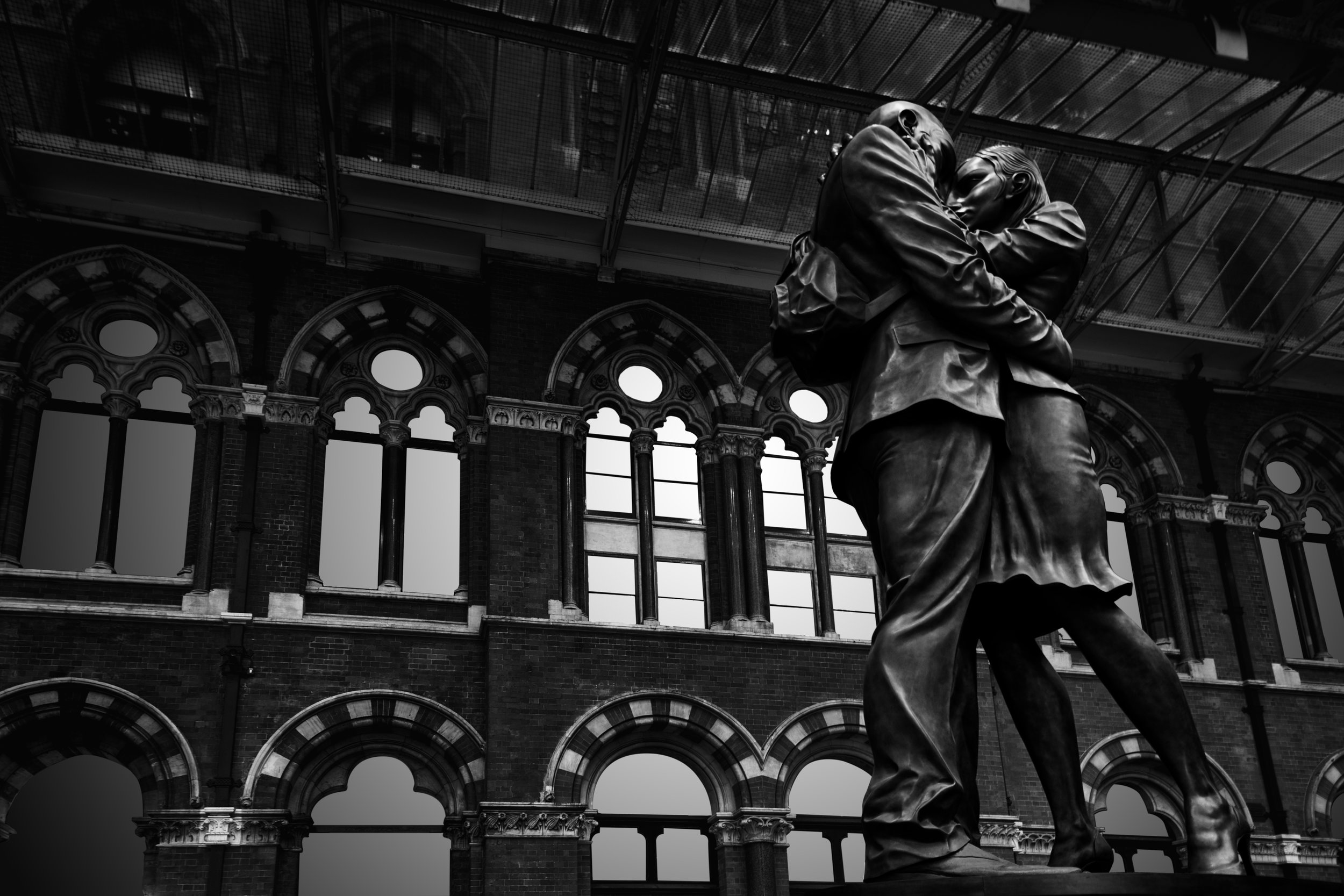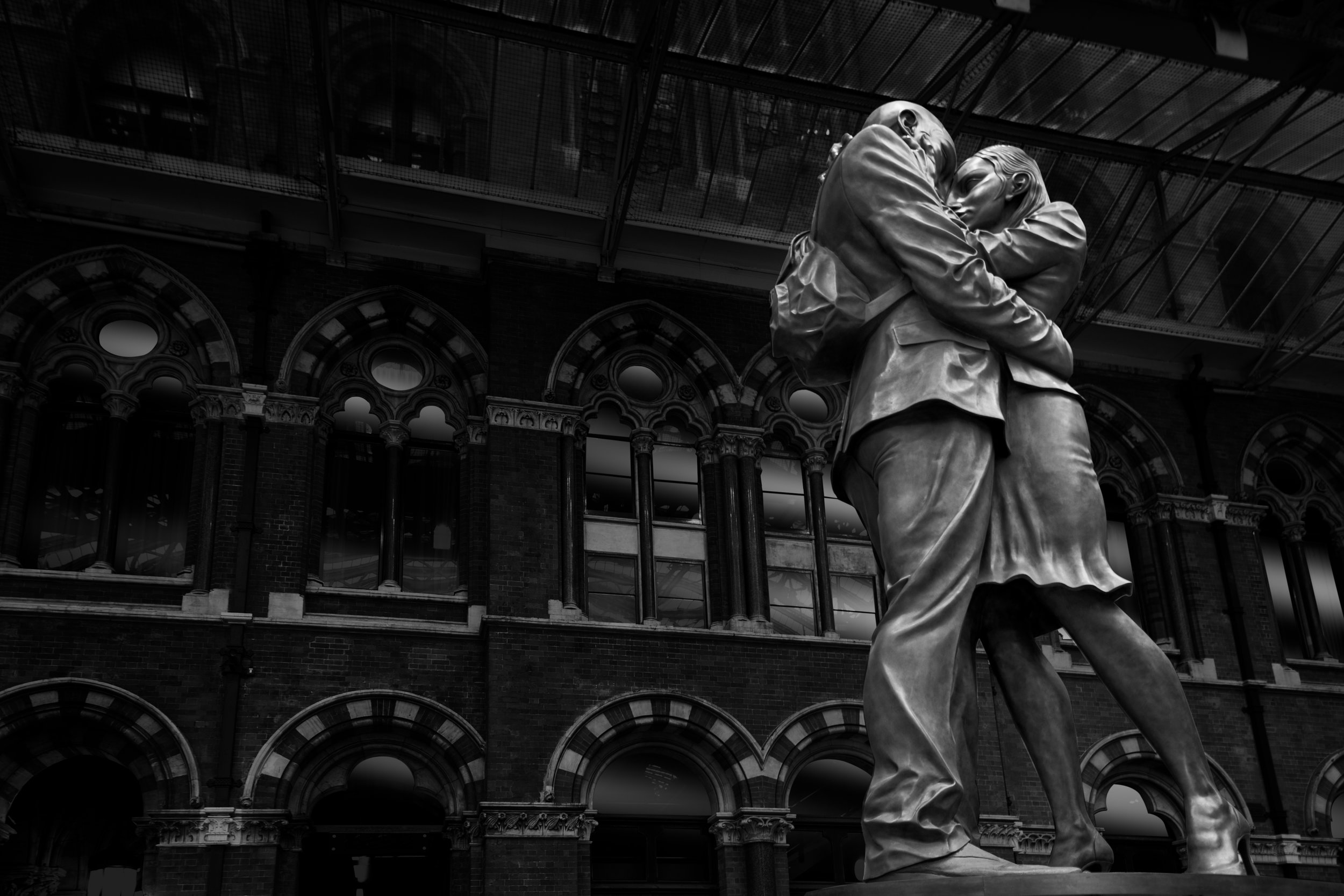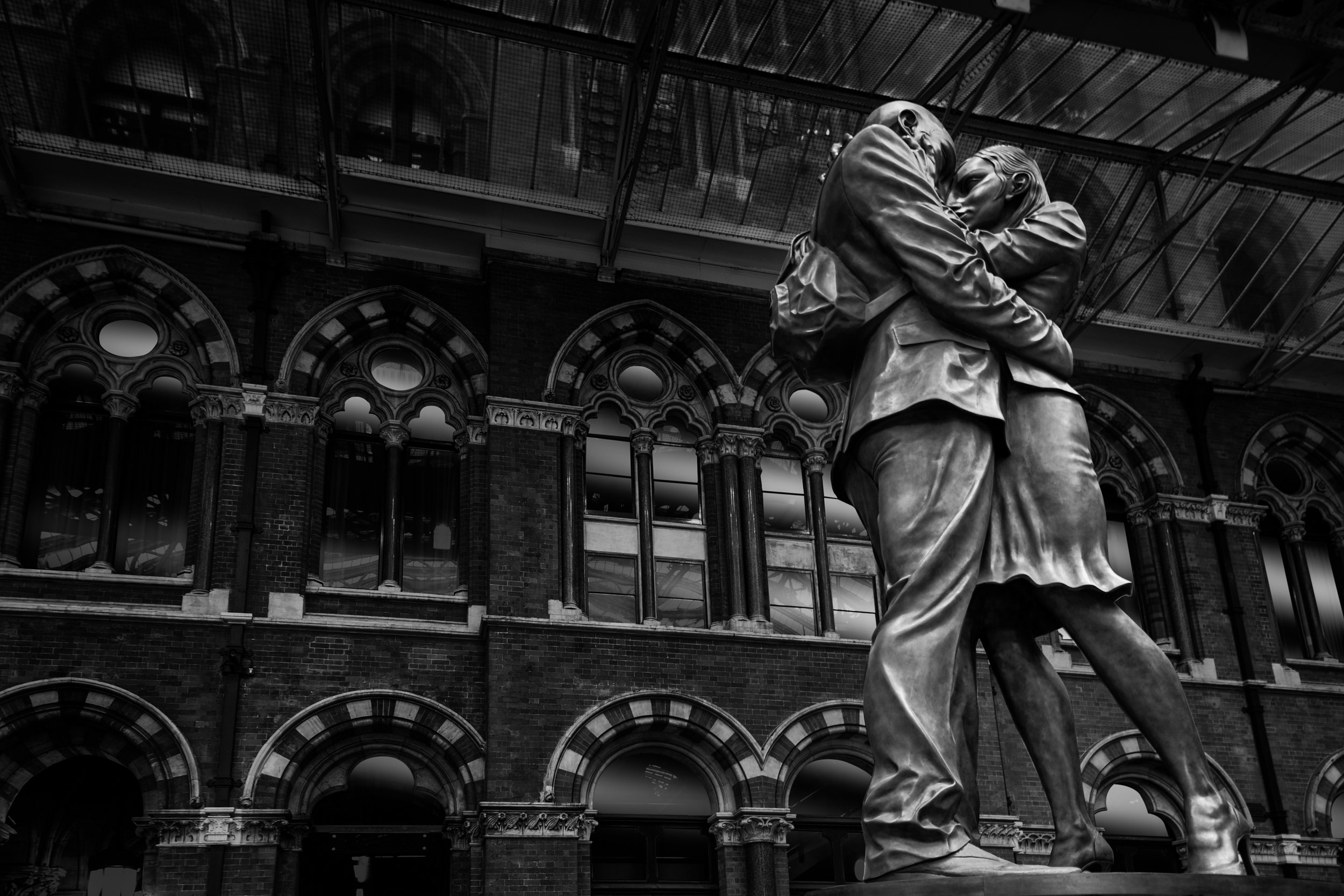 Tones & contrast
seperate layers
I really enjoyed working on this image- it was a coll process from the moment I visioned it in my head to the final outcome.
Hope you enjoy it too.... Share your thoughts and comment bellow. Feel free to like and share.
Cheers