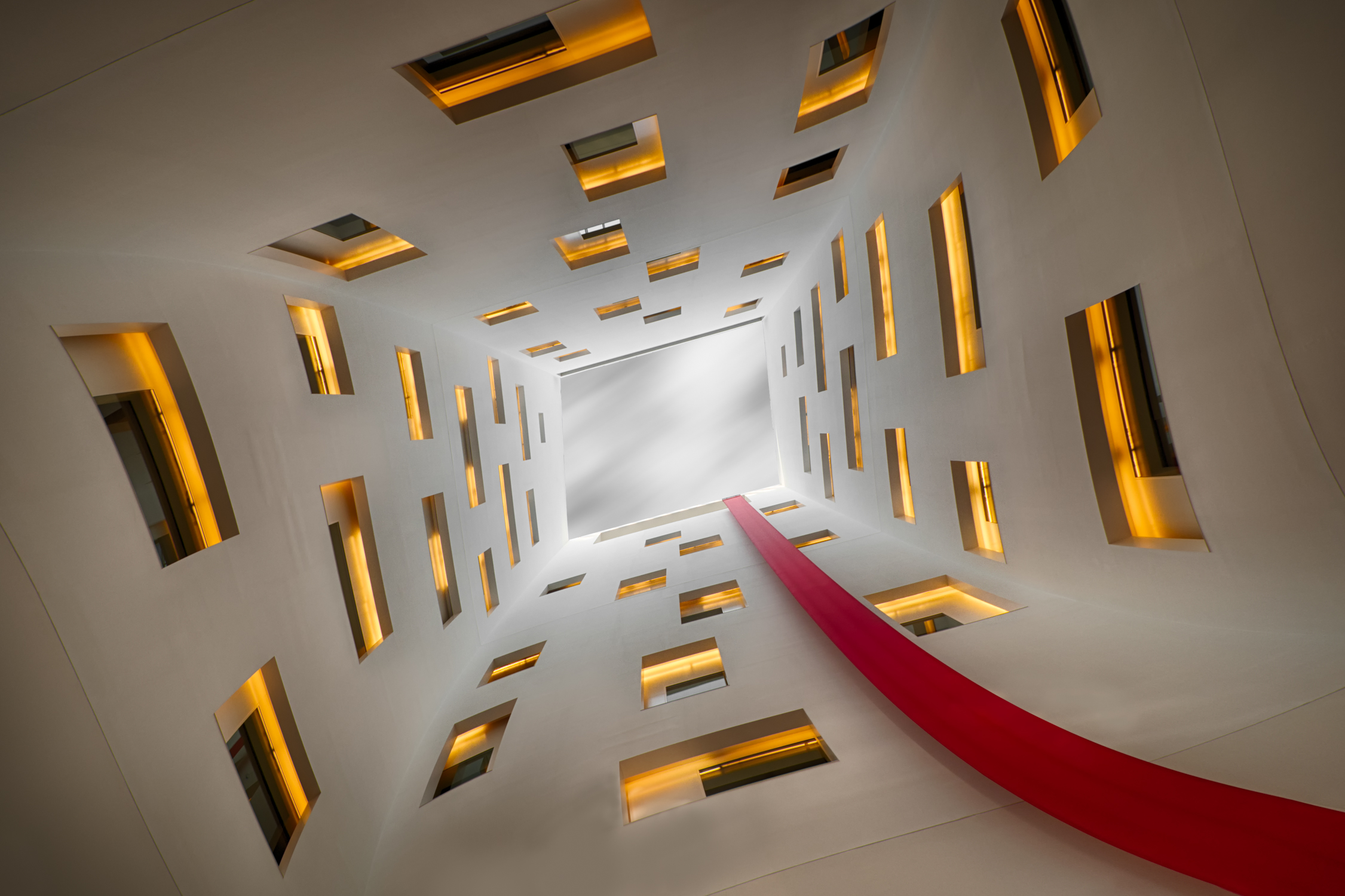 Under Surveillance
ADAC Zentrale, Munich, Germany
DoubleDock
Dockland, Hamburg. Mirror manipulation.
UnDocked
The Elbphilharmonie concert hall from the floating docks of Hamburg
Cube (color version)
Der Spiegel building at HafenCity Hamburg
Copy of Us Molecules
'Molecule Man' by Jonathan Borofsky of the Spree river, Berlin.
Copy of Yellow Courtyard
Another Berlin classic lookup
Octa
As symmetric as Berlin can get.
Aquarium
Going down to the Überseequartier subway station in Hamburg feels like diving in an aquarium, naturally, I pulled out my fisheye :)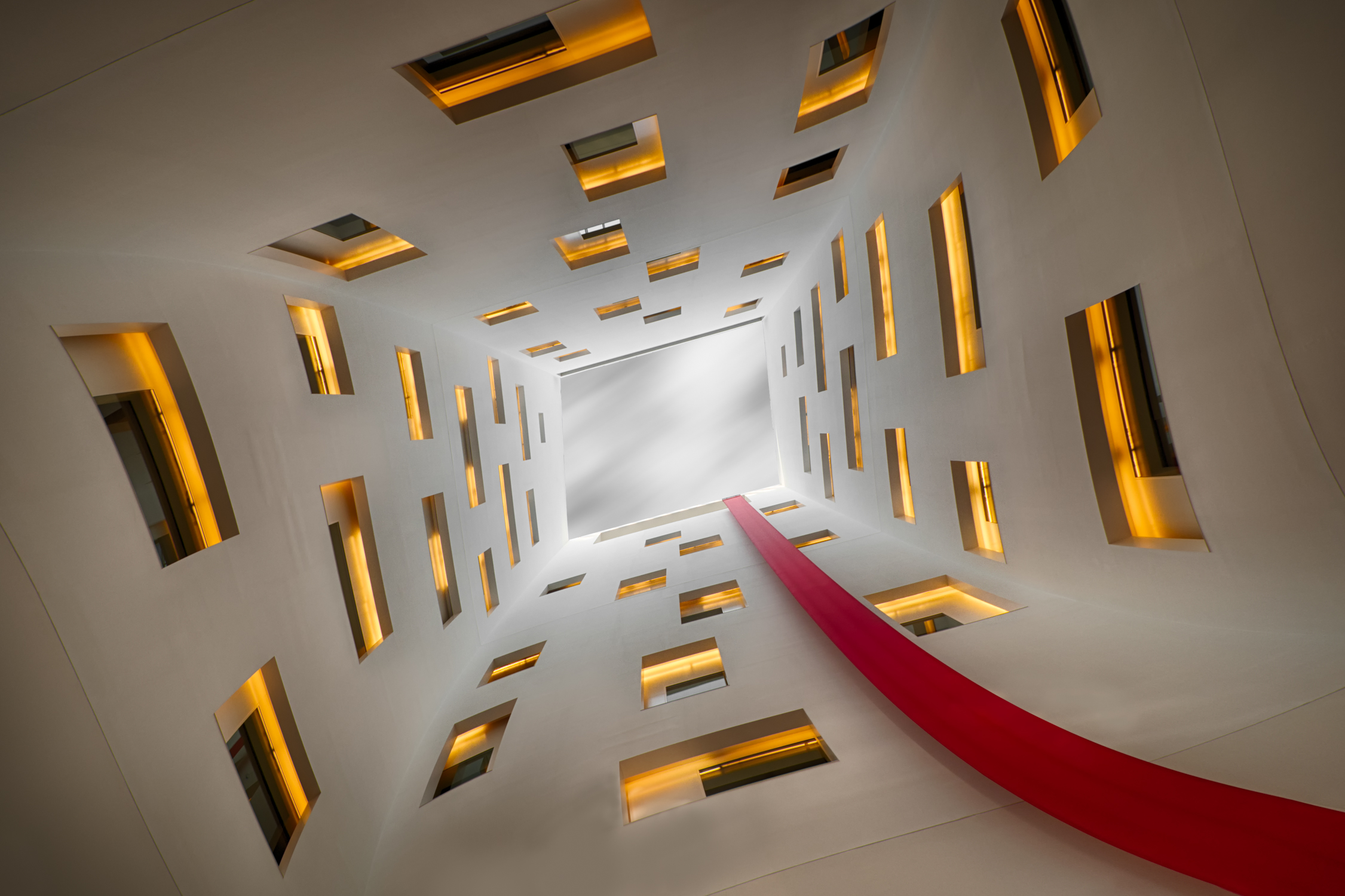 Twister
The entrance walkway to the Mandarin Oriental hotel in Barcelona. liquefied and envisioned.
Gates of Simplicity
Some shots weren't meant to be touched
Endless
Endless Staircase, Munich, Germany
Endless II
Endless Staircase, Munich, Germany
Fira
hotel Porta Fira, Plaça d'Europa @ BCN
The Peace Parade
These four white pigeons are guarding the beach coast of Rishon-LeZion, Central Israel
COLORIUM
A detail shot of the COLORIUM hotel at Dusseldorf. Architect: Will Alsop.